–25%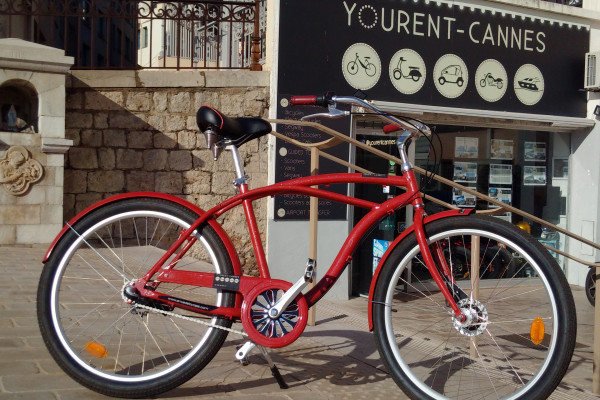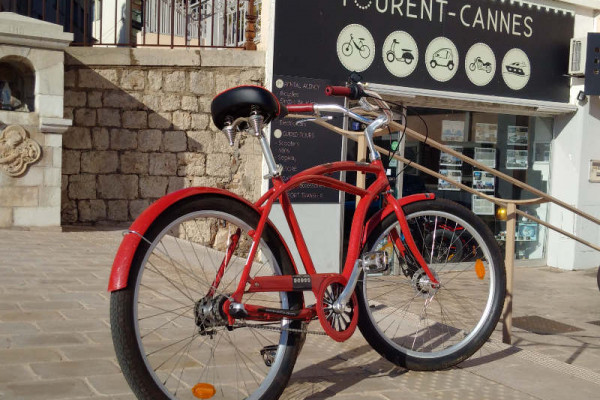 Experience one of french riviera's most beautiful attractions with this Cannes bike rental. Explore La croisette, the old townand others area at your own pace, stopping to admire the sea and city views. Choose from different styles of bike and various rental durations to customize your two-wheeled tour.
Book ahead, as bike rentals often sell out for this classic  Cannes adventure.
Discover the beauty and grandeur of Canns by bike at your own pace
Bike rental on the old port of Cannes, near Palais des Festival
Bike, helmet, map, basket and lock included in rental price
Included

Panier

Antivol

Plan de la ville

Not included

Hotel pickup and drop-off

Theft or damage insurance

Bring along

Pièces identité

Carte de crédit

Requirements

Minimum 1m50

Poids maximum 120kgs

Important information

ID or passport will be held for the duration of the rental. ID will be returned upon conclusion of your rental.
5 Reviews
| | |
| --- | --- |
| Overall rating | |
| Value | |
| Fun factor | |
Frans Daemen
Practical by picking up the bike. Bike wasn't completely up to date. Fun factor good! Thanks!
by Frans Daemen on 03/21/2022
Bad temper of the owners ruined the fun
Unfortunately we had a very bad experience with yourent.
The actual opening hours of the shop (9.30) didn't match with the time written in booking form on their website and the two confirmation e-mails I received (09.00), so we were there half an hour early.
Instead of listening and apologising he told me in a very grumpy way that I had to wait until 9.30 and shouted at me that I ruined his day by trying to explain that they should maybe adjust their website. We waited outside for 10 minutes and when another person went in and was helped, we also went in again. They did start to help me but when someone else came in he just helped the other customer first instead.
When his colleague entered, he started to complain to him and then the colleague also started shouting at me. We eventually got our bikes, they were fine, but this service left a very bad after taste.
C'est le ton qui fait la musique.....
by Merel Schalekamp-Stange on 08/18/2021
Uncomplicated bike rental
The rental was uncomplicated and easy.
The bikes were overall good, the only thing that wasn't good were the breaks. They worked but they needed a lot of force.
by Michael Salm on 07/14/2019
know betterbook bettergo better
TripAdvisor Traveler Rating
89 Reviews